Nice to meet you!
Photography Connecting Community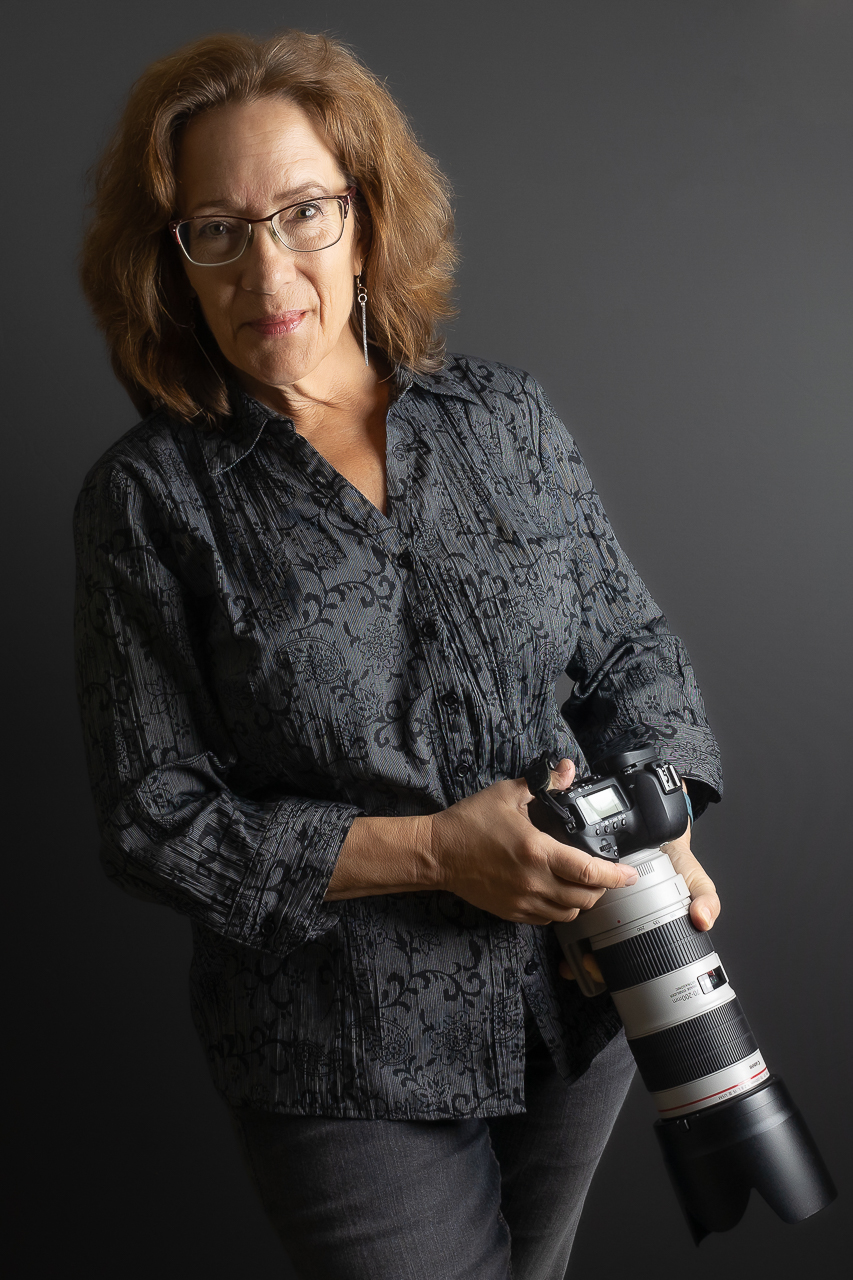 Hello
Thank you for visiting. I am a Tucson-based photographer who cherishes building a relationship with each of my clients. I am committed to documenting the story of your business, community and family in a way that is thorough, authentic, respectful and fun. You will find me hard-working, adaptable to your changing event needs, trustworthy, reliable and discreet.
In addition to providing individual and multi-day event coverage, I do portraiture, personal projects and ongoing assignments. My clients include individuals, families, small businesses, non-profit organizations and corporations. I look forward to speaking directly with you about your vision and how I can help you create it. My work is influenced from my previous professional social work career which exposed me continuously to social issues, developed my sensitivity to the broad nature of human experience, and now allows me a unique doorway to establishing rapport with and understanding the dynamics of my photography subjects.
A master who has had a direct impact on my style is Mary Ellen Mark, whom I had the distinct honor to study with in 2015 shortly before she died. Many other photographers inspire me including but not limited to Pete Souza, Kate Breakey, Ibarionex Perello, Vivian Maier, Dorothea Lange, Agnes Varda, Sebastiao Salgado, Danny Lyons. Over the years, I have had the good fortune to be a workshop assistant for Mary Virginia Swanson's Master Class.
My work has been published in dozens of online and print media including: Washington Post, BBC, USA Today, Zeke Magazine, Zocalo Magazine, Orphan Wisdom, The Art of Dying, We Are All America, Living Streets Alliance, Southwest Folk Alliance, and Visit Tucson. I am happy to share my detailed resume and testimonials with you.
Since March 2020, I have been working on a long term, largely self-funded photo essay series entitled Voices of Race with the intention to amplify the voices of all people (particularly marginalized communities) and to be a call to action for all people (particularly white communities) to be social change agents. Please reach out if you would like to participate or sponsor this effort.
On a personal note, I am the mother of an amazing son who is a professional 2D animator on the East Coast. I love all forms of exercise including hiking, weights, dance, rollar-blading, stilt-walking, and yoga. I am a trained custom perfumer (21 years) with the plan to reinstate that business in the future. I am also learning how to colorize photographs with colored pencils and pastels. Social justice in all of its forms is important to me and I am continuously educating myself on the issues of the day.
Thomas Barr, Vice President of Business Development, Local First Arizona
Kathleen is an incredible photographer to work with. She was punctual, professional, and delivered incredibly high-quality photos for our annual conference. We were impressed by her commitment to edit her first day of photos immediately so we could provide feedback for the 2nd day of our conference. While we didn't have much to tell her to change as the photos were impressive and just what we needed, we appreciated her hard work and commitment to our event. I highly recommend working with Kathleen as she brings the top level of professionalism to your business needs.
Catherine Shaw, Marketing Director, Northstar Travel Group
Working with Kathleen to capture our 3-day corporate event was a delight. Kathleen took the time to understand our event format, mission and goals. She was professional, timely and communicative, and of course returned quality images! We will certainly be working with her again.
Marco Colbert, Race Director Tucson Bicycle Classic
I'm certainly glad we engaged Kathleen Dreier to photograph the third stage of the 2022 Tucson Bicycle Classic!  Her gallery of photos was wonderful and truly captured the spirit of the event as we requested her to do.  Kathleen's photos depicted bike racers and their families and friends having fun - which is exactly what our event was all about.  Kathleen was great to work with and satisfied the "shot list" that we gave to her.  She delivered the photos promptly after the event, and I know that she spent a lot of time curating the photos after the event.  The proof is in the pudding, I think.  Kathleen's photos of the TBC have already been viewed over 125,000 times!  We are looking forward to working with Kathleen again in 2023!
Lindsay Dreyer, OSA International INC
We were in urgent need of a photographer as ours had canceled at the last minute. We found Kathleen's number through an acquaintance. She squeezed our event, which started the evening we called her, after having already worked a whole day at a previously booked shoot. With very little guidance, Kathleen went to work. She captured a wonderful variety of images of our conference, including some amazing photo-journalistic shots of the attendees, speakers, and ambiance. We'll definitely be reaching out for her photography skills again!
The Wayland Group
Kathleen Dreier was an absolute pleasure to work with! She captured so many memories for us during our corporate event; it was like reliving the event over moment by moment when scrolling through the photos. She did not miss an opportunity to capture our team and was an absolute joy to work with. We look forward to when we are able to collaborate with her again.
James Owen, Vice-President, Edison Electric Institute
Kathleen captured the emotions, the authenticity, and the Kathleen's energy and professionalism made our jobs easier on-site. She is a very talented photographer who engaged well with our group, culminating in some great photos that we have shared our members.
Alissa Blanchard, Watermark Retirement Communities
We were lucky enough to have Kathleen photograph our annual summit this year! She is meticulous and friendly and produced everything we asked for in the highest quality! We will work with her again in the future.
Kylie Walzak, Cyclovia Tucson Event Coordinator, Living Streets Alliance
Kathleen is wonderful to work with. Her rare gift for capturing the emotion and energy of the human spirit makes her work stand out. Kathleen has been one of Cyclovia's official event photographers since the event started and each year her images tell the beautiful human stories of the day.
Eileen Wittman McLeod, Executive Director, STEP Student Expedition Program
Kathleen Dreier has been an absolute joy to work with. Her professionalism and clear communication upfront is beautifully paired with her warmth and easy going personality in person. We used her to photograph two events so far for our STEP Scholars and we'll definitely continue to use her services over and over again. She was able to capture the little moments at our events without ever seeming intrusive and wonderfully managed a huge group for the big moments as well. The photos we received have been super well organized and are stunning. I can't say enough about her! Tucson is so lucky to have her.
James F. Palka, 2011 Pulitzer Prize-nominated event photographer
I consider Kathleen Dreier to be one of the finest event photographers in the whole Tucson area. She was the first person who came to mind when Getty Images asked if I knew another photographer in town with whom to share a commercial assignment.
David Seeber, Marketing Director, Southern Arizona Arts and Cultural Alliance
As Marketing Manager for the Southern Arizona Arts & Cultural Alliance, I hired Kathleen Dreier to photograph our 9th Annual Salsa, Tequila & Taco Challenge. In the past, we have always struggled to get truly incredible photos from this event due to difficult lighting conditions, weather issues, tight pathways & large crowds. Kathleen went above & beyond to ensure we got more than just the usual event photos, she gave us photos that told a story, felt artistic & intentional, while also feeling like they captured a split second moment that few other photographers would've seen. As a photographer myself, I truly appreciate the extra time put into framing & editing in particular. I would strongly recommend her for your next event!
Act One Arizona
Kathleen absolutely knocked it out of the park! She photography a work event for our non-profit organization and the photos are stunning! She was so easy to work with and great at communications! We will work with her again and again!
To review Kathleen's full portfolio or to discuss your specific photography needs,
Please contact Kathleen Dreier Photography for a complimentary consultation.